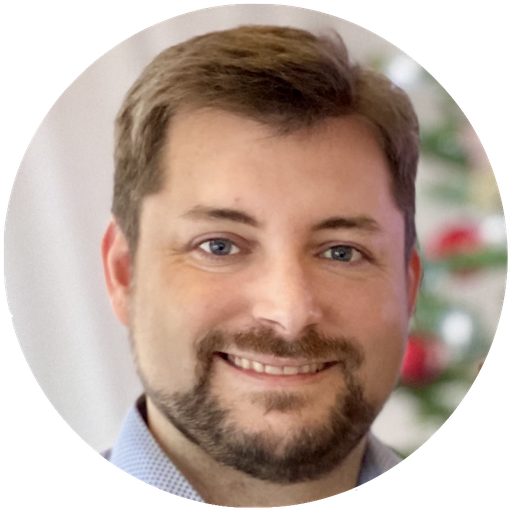 Introduction
Hi, I am Dr. Peter Salz, a freelance software developer from Ingelheim, Germany.
I have a Master's degree and a Doctorate in Computer Science from the University of Kaiserslautern. I have been involved in Research and Development regarding visualization and image processing of medical data. This includes an experience of more than 10 years with Electrical Impedance Tomography, a novel imaging technique for the lung.
I have always been fascinated by the the Apple iPhone and iPad, and have started learning iOS development with Swift in 2015.
My main focus today is mobile app development for Apple platforms, especially iOS and iPad OS.
Apart from developing my own apps, I am also available for freelance work, especially in the fields of app development, image processing, visualization, and medical devices. My strengths include the whole software development process, especially at the interface between user-facing design and technical software architecture, between user requirements and technical specification.
Contact
More about me
After completing my Computer Science studies at University of Kaiserslautern, Germany, with a Master's degree in 2011, specializing in Visualization, Artificial Intelligence, Software Development and Economics, I joined the International Research Training Group IRTG 1131 of Prof. Dr. Hans Hagen as a PhD candidate.
Collaborating with researchers from the medical faculty of the University of Leipzig and from the Scientific Computing and Imaging Institute in Salt Lake City, Utah, USA, I published my dissertation titled "Towards Patient-specific Electrical Impedance Tomography using 3D Thorax Models" in 2014 for my Doctor of Engineering degree (Dr.-Ing.).
While working in Prof. Hagen's research group as a post-doctoral researcher, my article "Live-Übertragung aus der Lunge" won the Klaus-Tschira-Prize for comprehensible science in 2015.
In 2017, I joined the Innovation Center Computer Assisted Surgery (ICCAS) at the University of Leipzig, Germany, as deputy group leader to build up the research group "Life Support Systems", alongside Prof. Dr. Andreas Reske (group leader and medical director) and Prof. Dr. Thomas Neumuth (project leader and institute director).
In collaboration with medical device company Fritz Stephan GmbH, where I also worked as part-time software developer, we completed the research projects EMU and IMPACT. These projects advanced the use case of Electrical Impedance Tomography (EIT) for lung monitoring in both clinical and emergency settings.
After establishing the Life Support Systems Group, I then joined Fritz Stephan GmbH as a full-time software developer in 2019, working both on EIT and the software for their neonatal ventilation device.
Since 2021 I am now working as an indie and freelance software developer, building my own mobile apps and offering contracting work both for app development and medical and image processing software development.
Experience
iOS app development
Specification & implementation of user interfaces
Implementation of image processing algorithms
Visualization of scientific and medical data
Creation of technical specifications from user requirements
2D & 3D graphics implementation
Links
Curriculum Vitae
Work Experience
Peter Salz Software Development, Ingelheim
App Development
Software Development
Consulting
Fritz Stephan Medizintechnik GmbH, Gackenbach
Innovation Center Computer Assisted Surgery (ICCAS)
Medical Faculty, University of Leipzig
Research Group Life Support Systems

Deputy Group Leader
Projects EMU & IMPACT
University of Kaiserslautern
University of Kaiserslautern
Nachwuchsring

Member of the steering committee
University of Kaiserslautern
Research and Teaching Assistant

Computer Graphics Group
Software Engineering Group
Numerical Algorithms Group
Geometric Algorithms Group
IBM Deutschland GmbH, Mainz
IBM Deutschland GmbH, Mainz
Reha-Klinik Nahetal, Bad Kreuznach
Education
University of Kaiserslautern
DFG-funded PhD program International Research Training Group (IRTG) 1131, Department of Computer Science
Degree: Doctor of Engineering (Dr.-Ing.), 31.07.2014
Title of dissertation thesis: Towards Patient-specific Electrical Impedance Tomography using 3D Thorax Models
University of Kaiserslautern
Master studies of Computer Science
Degree: Master of Science (M.Sc.), 11.01.2011
Major: Visualization / Artificial Intelligence
Minor: Economics
Title of master's thesis: Automated Tracking of Threats in Imagery from mm-wave Scanners
University of Kaiserslautern
Bachelor studies of Computer Science
Degree: Bachelor of Science (B.Sc.), 06.05.2008
Major: Humand Computer Interaction / Computer Graphics
Minor: Mathematics
Title of bachelor's thesis: Zeit-dynamische Volumen-Visualisierung multimodal PAR3-EGFP getaggter Zellen des Auges von "Danio rerio"
Gymnasium an der Stadtmauer, Bad Kreuznach
Final secondary-school examinations
Majors: Mathematics, Physics, English
Knowledge
German (Native)
English (Fluent)
French (Basic)
Portuguese (Basic)
Swift
Metal
C++
Matlab
Qt
Python
PHP
JavaScript
OpenGL
Codebeamer
Trello
Git
MS Office
MS Project
Awards
University of Kaiserslautern

Nachwuchsring
Travel sponsorship for research stay in São Paulo, Brazil
Award amount: 574€
Summer Course on Image-based Biomedical Modeling

Park City, UT, USA
Sponsorship
Sponsorship: ca. $3.000
Klaus-Tschira-Preis für verständliche Wissenschaft

Prize money: 5.000€
Article title: "Live-Übertragung aus der Lunge"
University of Kaiserslautern

Department of Computer Science
Teaching Award: Best Teaching Assistant for Theoretical Computer Science
University of Kaiserslautern
Publications
Differential lung ventilation assessed by Electrical Impedance Tomography in Ultrasound-guided anterior suprascapular nerve block vs. interscalene brachial plexus block

David Petroff, Martin Wiegel, Virginia Pech, Peter Salz, Julia Mrongowius, Andreas W. Reske
European Journal of Anesthesiology
December 2020, 37(12), pp. 1105-1114, DOI:10.1097/EJA.0000000000001367
Detection of posttraumatic pneumothorax using Electrical Impedance Tomography: An observer-blinded study in pigs with blunt chest trauma

F. Girrbach, T. Landeck, D. Schneider, S. Reske,G. Hempel, S. Hammermüller, U. Gottschaldt, P. Salz, K. Noreikat, S. Stehr, H. Wrigge, A.W. Reske
PLoS ONE
January 2020, 15(1):e0227518, DOI: 10.1371/journal.pone.0227518
Mechanical Ventilation Strategies Targeting Different Magnitudes of Collapse and Tidal Recruitment in Porcine Acid Aspiration- Induced Lung Injury

J. Haase, D. Buchloh, S. Hammermüller, P. Salz, J. Mrongowius, N.C. Carvalho, A. Beda, A. Rau, H. Starke, P. Spieth, C. Gitter, T. Muders, H. Wrigge, A.W. Reske
Journal of Clinical Medicine Research
August 2019, 8 (8): 1250, DOI: 10.3390/jcm8081250
One-lung ventilation and Pneumothorax detection using Electrical Impedance Tomography: A preliminary study report

T. Landeck, S. Prägler, P. Salz, J. Mrongowius, A.W. Reske, T. Neumuth, F.F. Girrbach
Proceedings of 17. Jahrestagung der Deutschen Gesellschaft für Computer- und Roboterassistierte Chirurgie (CURAC)
Leipzig, 13-15 September 2018, pp. 189-192, ISBN 978-3-00-060786-8
Electrical Impedance Tomography for ventilation delay analysis

R. Fuchs, J. Mrongowius, A.W. Reske, T.Neumuth, P. Salz
Proceedings of 17. Jahrestagung der Deutschen Gesellschaft für Computer- und Roboterassistierte Chirurgie (CURAC)

Leipzig, 13-15 September 2018, pp. 192-194, ISBN 978-3-00-060786-8
Electrical Impedance Tomography Lung Imaging with partial access to the thorax: A simulation study

J. Mrongowius, A.W. Reske, T. Neumuth, P.Salz
Proceedings of 17. Jahrestagung der Deutschen Gesellschaft für Computer- und Roboterassistierte Chirurgie (CURAC)

Leipzig, 13-15 September 2018, pp. 40-42, ISBN 978-3-00-060786-8
Was gibt es Neues in der computerassistierten Chirurgie?

J. Tiberio Hernandez, Guerra-Gomez, P.Salz, Humayoun, Fernández, K. Madlener, H. Hagen
International Research Symposium on Problem Based Learning (IRSPBL 2017)
Good practices learned from designing a more interactive project based visual analytics course

C. Chalopin, L. Landgraf, A. Melzer, T. Neumuth, S. Oletze-Jafra, P.Salz
Was gibt es neues in der Chirurgie?

2018, Landsberg am Lech; ecomed-Storck GmbH; p. 51-68
Towards Patient-specific Electrical Impedance Tomography using 3D Thorax Models

2014, published online by University of Kaiserslautern
Influence of different thorax models on anatomical precision on EIT

P.Salz, A.W. Reske, H. Wrigge, G. Scheuermann, H. Hagen
Proceedings of the 15th International Conference on Biomedical Applications of EIT

2014, p. 80, ISBN 978-0-7709-0577-4
Improving Visual Communication for EIT-based Lung Research

C. Gillmann, P.Salz
Proceedings of the IEEE Pacific Visualization Symposium

2014, Visualization Notes, pp. 191-205
Improving Electrical Impedance Tomography Imaging of the Lung with Patient-specific 3D Models

P.Salz, A.W. Reske, H. Wrigge, G. Scheuermann, H. Hagen
Short Paper Proceedings of EuroVis Workshop on Visualization in Medicine and Life Sciences (VMLS 2013)

2013, Eurographics Digital Library (part of Computer Graphics Forum Journal), pp. 49-53
Texture-based Tracking in mm-wave images

P.Salz, G. Reis, D. Stricker
Open Access Series in Informatics

2012, Volume 27, pp. 89-101, ISBN 978-3-939897-46-0
Time-Dynamic Volume Visualization of Multimodally Tagged Body Cells

P.Salz, G. Reis
Proceedings of the 8th IASTED International Conference on Visualization, Imaging, and Image Processing

2008, ACTA Press, pp. 137-142, ISB 978-0-88986-759-8